Richardson Thomas gives $45,000 to support the work of MADD South Carolina
May 19, 2022 • News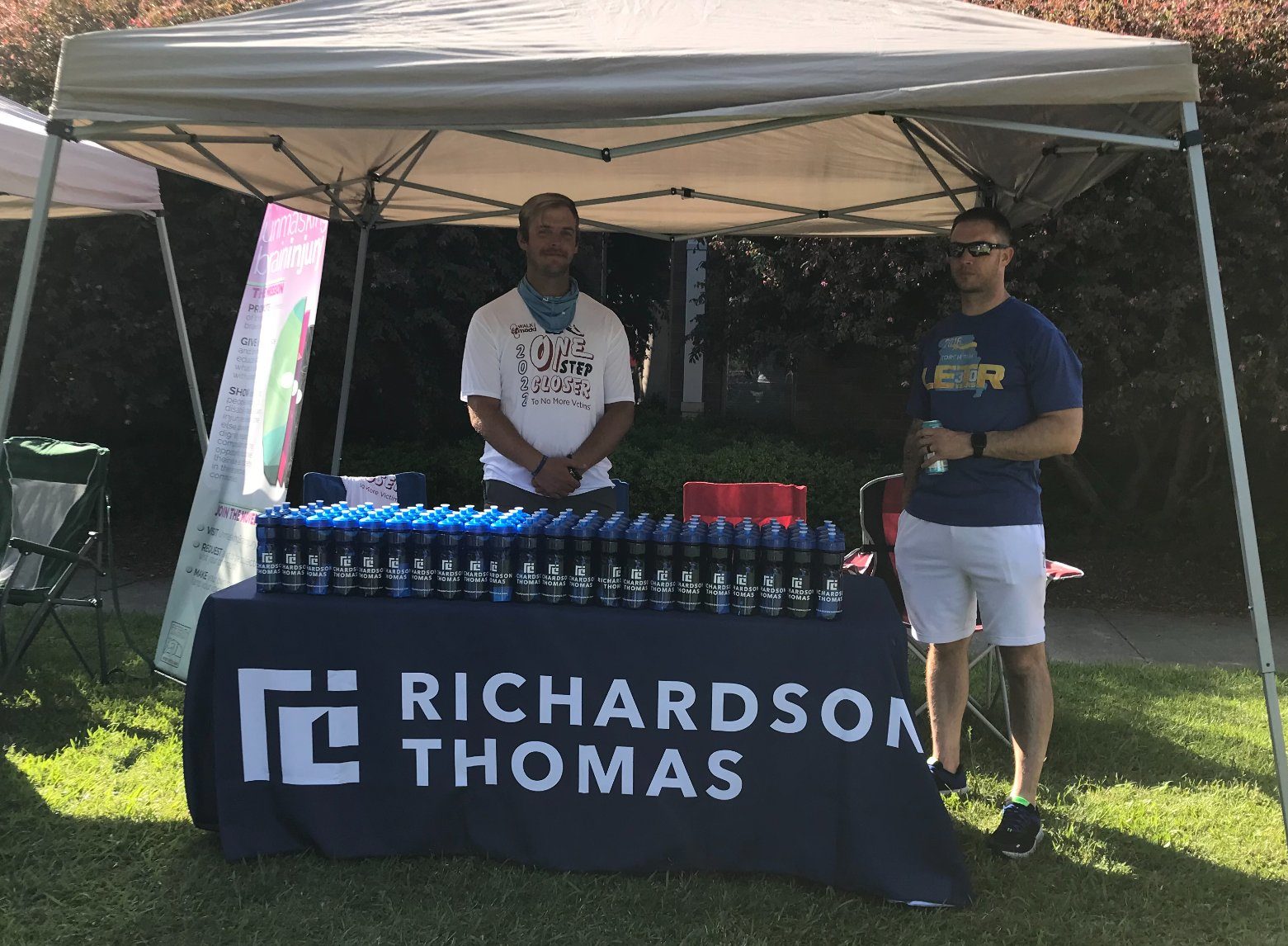 Richardson Thomas law firm has made a $45,000 contribution to the South Carolina office of Mothers Against Drunk Driving to help the organization in its mission of ending drunk driving, supporting the victims of such crimes, and preventing underage drinking.
"Richardson Thomas shares the same goals as MADD," said Will Lewis, a partner in the firm. "We do everything we can to help families suffering from loss caused by drunk driving and hold those responsible accountable. So does MADD. We've seen how this organization has helped our clients, and we feel privileged to support their mission."
The firm's motive for contributing is similar to that for a gift it made to support the work of the Joseph M. Still Burn Center in Augusta, which helps Richardson Thomas clients who have suffered severe burns. It all relates to the firm's fierce desire to help people who have been wronged and to deliver justice.
Steven Burritt, MADD's regional executive director for South Carolina and North Carolina, says the contribution will be a great help. He said MADD has put it to use in supporting two important events this year. The first was the ninth annual Walk Like MADD event at the SC Criminal Justice Academy at the end of April.
The gift will also sponsor a new event MADD is staging for the first time this year, a Law Enforcement Dinner and Training Symposium in Charleston in July. At the event, "MADDY Awards" will be presented to law enforcement officers who have provided distinguished service in the fight against drunk driving. "This event is to show our gratitude and appreciation of the brave men and women, and their families, for keeping our roads and community safe."
"Richardson Thomas does so much to stop the scourge of drunk driving at its source, through its actions to stop dram shops from providing drivers with too much to drink and supporting crash victims just like we do," said Burritt. "This generous gift is further proof of the firm's seriousness in preventing these crimes and helping us achieve a future of No More Victims."