Experienced litigators form the firm of Richardson Thomas, LLC
March 29, 2021 • News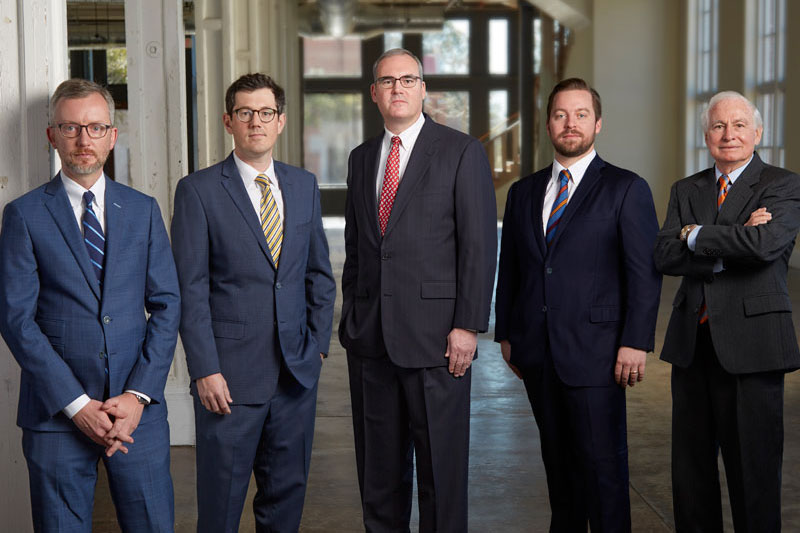 COLUMBIA, SC – Five attorneys who have handled some of the biggest cases in South Carolina have come together to form the law firm of Richardson Thomas, LLC.
The firm represents plaintiffs in a range of cases, with a focus on areas such as product liability,serious injury and wrongful death, vehicle accidents, medical malpractice, whistleblower litigation, and class actions.
All five attorneys have experience litigating complex, difficult cases. They work with other law firms as well as with individuals.
"We are all excited and energized by this new endeavor," firm co-founder Brady Thomas said. "The five of us have worked closely together in the past, and we're looking forward to this professional journey."
He's joined by Terry Richardson, Dan Haltiwanger, Chris Moore and Will Lewis in forming the new firm.
Richardson is one of the pre-eminent plaintiff attorneys in the southeast, representing people, businesses and governments in a wide range of matters. He's served as class counsel for cases involving thousands of people forced from their homes, and he's represented workers who have suffered catastrophic injuries.
He, and the other attorneys at the firm, have helped people seriously injured by defective products or by a medical professional's negligence.
The firm has offices in Barnwell and Florence in addition to Columbia.